Yobit is a crytpocurrency exchange. They have recently begun a marketing campaign to mint coins. They have effectively stolen over 8 million coins from my account.
I have repeatedly contacted them with no meaningful response from support.
DGB (and all other) wallets in maintenance mode
DGB purchase creates a new wallet
The new wallet 100% functional. Transfer off yobit.io works proving that DGB wallet code is functional
Cannot transfer between old and new DBG wallet – the old wallet is disabled and coins are inaccessible (stolen)
DBG in old wallet remains inaccessible – likely stolen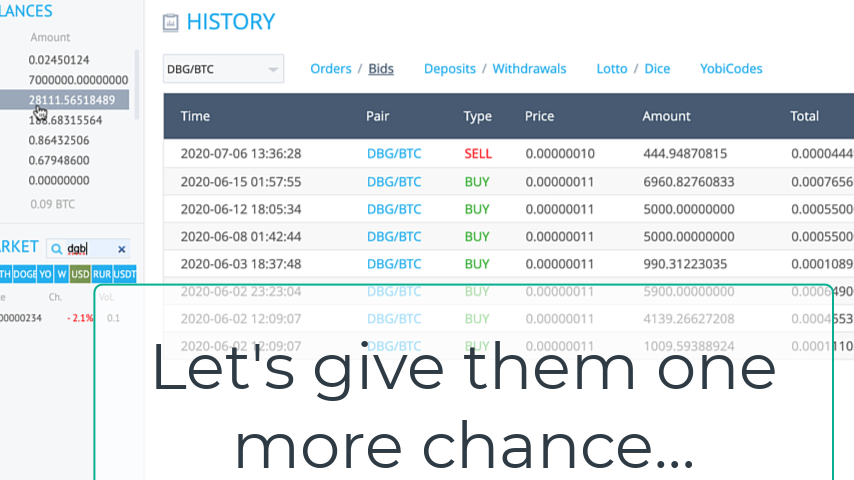 Screenshot showing REPEATED attempts to get support.

This video illustrates:
All altcoin wallets in maintenance mode
Proof that "Maintenance Mode is a scam"
NO Response to Tickets – 4 months
https://www.youtube.com/watch?v=WnSTpcLNDNU
Proof of Scam: